Source: Akarat Phasura – Shutterstock
VeChain partners with World of V to pioneer Phygital technology, bridging the physical and digital worlds through NFC and NFT integration.
Phygital technology integrates hardware security, blockchain, and NFTs, offering a trust-based ecosystem for product distribution across retail, entertainment, and art industries.
---
In a pioneering advancement in the blockchain world, Vechain has partnered with World of V to usher in a new era of digital innovation by embracing Phygital technology. In a tweet, VeChain provided additional insights into its recent partnership with World of V, a prominent NFT marketplace aimed at developing NFC and NFT so that it can form a Phygital.
World of V's strategic move to incorporate Phygital technology sets it apart as a pioneer in the NFT space. This innovative approach utilizes VeChain technology and leverages a partnership with Authentic8, offering users an accessible gateway to Phygital solutions with no entry barriers.
The core of the Phygital technology lies in its ability to merge hardware-based security, blockchain technology, and NFTs. This integration results in an immutable record of ownership and provenance, creating a trust-based ecosystem. For brands and consumers alike, this development opens the door to a new era of product distribution.
Phygital's Potential Across Industries
The impact of Phygital technology spans multiple sectors, with its potential applications extending into retail, entertainment, and art. Let's explore how this technology can reshape these industries:
Retail Revolution:
Phygital technology promises to redefine the retail experience. Customers can not only own physical products but also access their digital counterparts. This hybrid approach enhances consumer engagement and loyalty by offering unique, immersive experiences.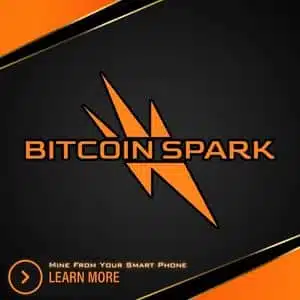 For retailers, Phygital technology can streamline inventory management, reduce fraud, and provide valuable insights into consumer behavior. This innovation paves the way for a more connected and data-driven retail landscape.
Entertainment Transformation:
In entertainment, Phygital technology unlocks new dimensions. Imagine attending a concert and receiving an NFT ticket that grants you exclusive access to digital content related to the event. This fusion of physical and digital experiences enhances fan engagement and creates lasting memories.
For content creators and entertainers, Phygital technology offers new revenue streams by selling NFT merchandise and digital experiences. It also ensures authenticity and rarity, driving demand among fans and collectors.
Art Reimagined
Art enthusiasts and collectors stand to benefit significantly from Phygital technology. When acquiring a physical art piece, buyers will receive an NFT that authenticates their ownership. This NFT can grant access to digital art, artist insights, and exclusive events, enhancing the overall art-collecting experience.
For artists, Phygital technology provides a means to reach a global audience and monetize their digital creations. It also safeguards their intellectual property rights through blockchain authentication.
Vechain Price Surge
VeChain (VET) is trading at $0.01806, reflecting a 6% increase in the past 24 hours. Its market capitalization has surged to $1.3 billion. The publicly listed cryptocurrency company boasts an impressive user base of over 100 million, and the inclusion of VeChain's tokens in their listings has contributed to the appreciation of their value.
According to the VeChain team, this listing represents a significant stride toward the mass adoption of blockchain technology. Market intelligence firm Santiment has noted these notable gains in VeChain's tokens, focusing on VTHO.
VeChain's price trajectory is showing promise as it approaches the target indicated by a bullish flag pattern. After a notable ascent from the $0.0145 support level, the VET price peaked at $0.0168 before retracing towards the 100-period Simple Moving Average (SMA) at $0.0156.
The rapid price surge and subsequent correction between September 11th and September 13th resulted in a bullish flag pattern on the four-hour chart, a technically positive signal. This pattern suggests the continuation of the upward trend.
Best Crypto Exchange for Everyone:
Invest in VeChain and 70+ cryptocurrencies and 3,000 other assets.
0% commission on stocks – buy in bulk or just a fraction from as little as $10.
Copy top-performing traders in real time, automatically.
Regulated by financial authorities including FAC and FINRA.

2.8 Million Users
Get Started
Crypto News Flash does not endorse and is not responsible for or liable for any content, accuracy, quality, advertising, products, or other materials on this page. Readers should do their own research before taking any actions related to cryptocurrencies. Crypto News Flash is not responsible, directly or indirectly, for any damage or loss caused or alleged to be caused by or in connection with the use of or reliance on any content, goods, or services mentioned.