BNB is set to make two major upgrades – Plato and Hertz in August with the former expected to introduce BEP-126.
The BNB price is, however, struggling to rise as it records negative gains in the last 30 and 90 days.
---
BNB Chain is set to undergo two major upgrades – Plato and Hertz on August 10 and August 30 respectively. The plan is to reduce the possibility of malicious blockchain reorganization as well as increase the compatibility of the Ethereum Virtual Machine blockchain network.
Plato upgrade has already been done, and it is meant to introduce BEP-126. According to Arno Bauer, senior solution architect at BNB Chain, the fast finality mechanism is meant to enable users to access accurate information from the most recently finalized block instantly while reducing the chance of chain reorganization and stabilizing block production.
Overall, BEP-126 aims to enhance blockchain security and efficiency on the BNB Smart Chain by introducing a fast finality mechanism.
In explaining Finality, Bauer stated that it refers to the situation in which a transaction or block of transactions can no longer be altered or reversed. This makes it a core concept of blockchain technology. It exists as an important feature in ensuring that trust is maintained and double spending is prevented in the blockchain system.
According to the report, the BEP-126 introduced by Plato has a way of releasing fast finality through some steps. Firstly, validators would have to propose a block to the network. This is then propagated to other validators. Validators then sign for the block using private keys. After this, voting aggregation occurs. Validators' votes are then gathered into a pool and aggregated provided the direct parent block has sufficient votes.
Hertz Hard Fork's Significance to the BNB Chain
It is important to understand that there are specific rules that must be followed by validators when voting for blocks. The Finality rule ascertains that a block is justified provided there is an attestation in the "block's header". This is finalized when the block and the "direct child" are justified.
>> Buy Binance Coin (BNB) quickly and securely with PayPal, credit card or bank transfer at eToro.
Visit Website
The report further explains that BNB Chain validators who vote get rewarded. Those who go against the voting rules are punished by getting slashed. With the Hertz hard fork which is set to occur on August 30, it would keep the BNB Chain up to date using the latest development of the EVM blockchains. Bauer explained that the block, the base EVM, and the transaction structure of the BNB Chain must be kept updated to be in line with the Berlin and London forks implemented by Ethereum.
Therefore, for compatibility reasons, it is important that those EIPs are also enabled on BSC to ensure a smooth development and ecosystem growth.
According to him, the fast finality mechanism enables a more secure environment for Decentralized Applications to operate. Speedier transaction finality is also expected to improve the responsiveness and efficiencies of applications running on the BNB Chain.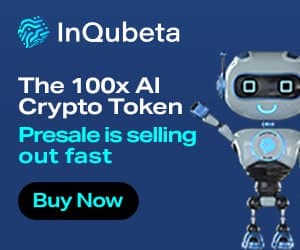 These upgrades are expected to lead to a bullish sentiment around BNB, causing it to trade higher than the current price. As of press time, BNB was trading at $242.15. In the last 90 days, the asset has fallen by 20.8 percent. In the last seven days, BNB has made a marginal gain of 0.8 percent while recording a decline of 0.9 percent in the last 24 hours.
Best Crypto Exchange for Everyone:
Invest in Binance and 70+ cryptocurrencies and 3,000 other assets.
0% commission on stocks – buy in bulk or just a fraction from as little as $10.
Copy top-performing traders in real time, automatically.
Regulated by financial authorities including FAC and FINRA.

2.8 Million Users
Get Started
Crypto News Flash does not endorse and is not responsible for or liable for any content, accuracy, quality, advertising, products, or other materials on this page. Readers should do their own research before taking any actions related to cryptocurrencies. Crypto News Flash is not responsible, directly or indirectly, for any damage or loss caused or alleged to be caused by or in connection with the use of or reliance on any content, goods, or services mentioned.